All the books shown here will be supplied direct from the author at the price shown, plus postage and packing within the country specified. For international, please contact us in advance via the contact details on the home page. Local delivery times will aim to be within two weeks. Individual authors may send signed copies at no extra charge if you request them. Add that requirement into the delivery details, or specifically state you do not want the copy signed.
Featured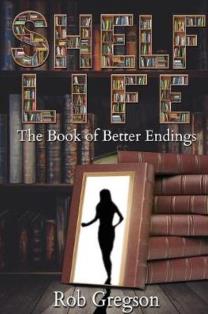 Published by Rob Gregson
Cathy Finn, is having a bad day. First, there's the assassin's bullet. Then comes the realisation that she's been living in a work of fiction. Worse, she wasn't even the main character. Her quiet, bit-part life may be over, but her troubles are only beginning. Her last day on Earth is also her first as a citizen of New Tybet. For over four hundred years, its people have been rescuing those destined to die in other narratives, but now the system is faltering. A saboteur is at work and Cathy will have to stop him if she's ever going to find a way home. Failure could maroon her forever and spark a revolution that sets all the worlds of literature ablaze.
See below for link to a signed copy, or check out the major book shops and outlets.